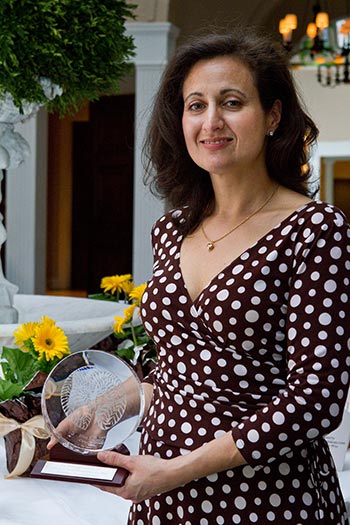 Clients often ask, "What did you do to get here?"
My pathway to becoming a Pittsburgh event planner has been interesting. After earning a B.S. with University Honors at Carnegie Mellon, I moved to New York City and took a position in the training program with Bankers Trust Company on Wall Street.  I loved New York City but I missed my family in Pittsburgh.  I soon returned home to work for Mellon Bank.
After earning an M.B.A. in Finance at the Katz School at the University of Pittsburgh, I spent fourteen years accumulating skills and experience in operations management, cash management, investment management, commercial lending and mergers and acquisitions work at Mellon.  I worked closely with the owners of privately held firms and I came to appreciate the drive and focus of successful entrepreneurs.
Like many of us, while I loved helping finance entrepreneur's dreams, many of my other interests had no outlet.  I just knew I was meant to do something else… something more.
---
My appreciation for the Art of Bringing People Together…
I was raised in a large Italian family (I have seven siblings and my mother is one of ten children) and learned at a very young age to entertain on a grand scale.  I have a love of food, wine, décor, fabrics, colors, entertaining, and even etiquette. I realized that my love of bringing people together wasn't something I could ever fulfill at my position with Mellon.   While fully acknowledging that I wouldn't be here today without my years in the corporate world,  I knew deep down that the time had come for me to embrace new challenges and embark on the next chapter of my life.
---
The launch of a family business…
Coming from such a large family, I understood the value of breaking bread with family and friends.  Through the years, I saw firsthand how many friendships and relationships of mine were built and sustained from the simple act of coming together to eat, drink and converse.   It didn't take long for me to realize that this same principal applied just as much to business relationships too.
My brother is a very accomplished executive chef.  Together we decided to launch our own family business venture – Aromas Fine Catering.  Aromas provided wonderful, creative cuisine, excellent service, and a tasteful and elegant approach to décor.
When we started Aromas, we thought we were starting a food company.  However, I quickly learned that our clients – particularly entrepreneurs – were in need of much more than just wonderful food.
---
The birth of Prima Eventi, Inc.
I realized that many clients sought out my advice on how and when to entertain.  They were in need of:
Event Design
Project Planning
Estimating
Subcontractors
Logistics
A team of professionals to execute on the plan
Leadership to bring the event plan to fruition
My education and experience prepared me well to meet my clients' expectations.  Needless to say, I've never looked back since the launch of Prima Eventi, Inc.   As cliche as it may sound, I've truly found my calling.   I suppose I'm one of the lucky ones.
---
"You're an event planner… why is ROI (Return on Investment) the first thing you talk about?"
The short answer is that I take a decidedly disciplined approach to event planning and production.  After training as an engineer, I believe in beginning with the end in mind – and following a defined and documented process.  My goal is to deliver a delightful and satisfying guest experience while producing the return on investment that the client defined at the start of the planning process.
---
Clearly Defining What You Want from an Event
My initial discussion with any new client pertains to clearly defining what they want:
What is the purpose of your event?
How do you define an event's success?
The answer to these two questions is the very basis of our collaborative success.
If the event celebrates a person, a wonderful and personalized experience that reflects well on the host and the guest of honor may be the goal.
If the event celebrates an acquisition or merger, then raising market awareness of the new unified firm or bringing together two disparate management teams who now must work as one may be the desired outcomes.
If the event's purpose is fundraising, I am mindful of both the top-line revenue equation as well as bottom line profit.  This scenario requires an event enticing enough to sell tickets yet carefully planned to contain costs.
---
My Results First/Napkins Last Approach
I've learned that my results first/napkins last approach differs from that of most event planners.  But it reflects both what works for my favorite clients – focused entrepreneurial types – and me.  Planning and producing events allows me to use all of the skills I have been privileged to develop through my life, education, and business experience.